ONEderful Community – We live here. We Work Here. We Support this Community
---
The greatness of a community is measured by the compassion of its people. Chippewa Valley Mazda isn't just a car dealership. We're a giving community
As your locally owned and operated Mazda dealership, our hearts are set on serving Chippewa Valley and the greater Eau Claire community. It's in our nature to give back.
Giving is fun. The opportunity is in itself a great gift to us. It also means business is good. This is our home. Thanks to your support, we are proud to do our part to keep it ONEderful.
60 Days of Giving
---
60 Days of Giving is our way to give thanks for what we have and give back to those in need. Over the last several years we're proud to have donated vehicles, gas, groceries or furniture to over a dozen people in our community who needed it most.
For the 2020 holiday season we maintained our holiday tradition, surprising two different Chippewa Valley community members with a free car from Chippewa Valley Mazda and a $500 gift card from Mega Holiday to help pay for fuel.
Joshua's Camp
---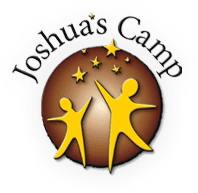 When a family has a child being treated for cancer, it quickly becomes a daily struggle just to hold everything that matters together. For families under such constant stress, Joshua's Camp is a very special retreat with a life-renewing mission. We offer a safe haven where everyone in the family is given the opportunity to step back, relax and experience a feeling of solid ground. Joshua's Camp is available to qualifying registered families free of charge.
The magic that takes place at Joshua's Camp unfolds at the Metropolis Resort and Hotel…the home of Action City and Chaos Water Park, one of the leading entertainment centers in the Midwest, located in Eau Claire, Wisconsin. The Metropolis Resort was designed with families in mind where everyone will be treated to fun-filled activities, including both indoor and outdoor adventures.
You also might want to think about bringing a western outfit to camp (no spurs please) because we will be heading to Trinity Equestrian to do some "Horsing Around."
Mom and Dad won't have to worry about meals while at Joshua's Camp…it's all included.
Spirit of Christmas
---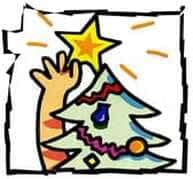 Spirit of Christmas is a non-profit,  all-volunteer organization dedicated to making the Christmas season brighter for children 17 and under. In the Chippewa Valley alone, Spirit of Christmas brightens the holiday season for over 1,400 local children who might not otherwise get an opportunity to celebrate.  This year, as in years past, Chippewa Valley Mazda filled the back of the a truck to help spread more joy this holiday season.
https://www.thespiritofchristmasofchippewacounty.com/